Crop Production
Excellence in Agribusiness
Production Excellence is gained through six important farming practices.
The Small Things That Matter
The ability to grow a specialist crop at high grade standards requires that little extra - attention to detail. And that's what we're all about. At Scottville, passion drives our purpose and as we've found through 4 generations of farming attention to detail is key to success! This focus has proved effective with superior quality and seed production results.
Every Square Metre Counts
Precision Farming is important for modern day production. With highly accurate RTK GPS we have precision in our planting, spraying and fertilizer applications. Electronic field maps are created through GPS allow us too monitor each field in more detail, helping to increase our efficiencies.

Weed Free
Seed Production Quality control is a very important aspect in the production of our specialist seed crops. To produce consistent quality with our crops we maintain strict measures of cleanness. This includes regular weed control & fungicide program plus combine clean-downs between crops at harvest.
Water + Sunshine = Growth
One key thing for growth of plants is water. Over 90% of our seed crops are grown under irrigation, which is key to our productivity in the dryer climate of Canterbury. This is why we are able to produce high crop yields while maintaining crop consistency and seed quality.
Growing More, Using Less.
We believe that being a sustainable farmer is key to our future as expert growers at Scottville. Without the environment and all the resources it gives us - rainfall, sunshine and the fertile soil, our farm would not exist. So to give a return we are committed to look after the environment and take a sustainable approach in every aspect of our farming business.
Key To Productivity.
At Scottville we have a professional workforce who are dedicated to improving the business productivity. As a result we are able to meet production demands on time, improving seed yields and quality.
Spraying
Herbicide resistance is becoming an increasing issue. Scottville takes particular attention to use different modes of action and different chemical groups where ever possible to prevent this. We operate our own Miller Nitro sprayer which has state-of-the-art section control and hydraulic steering to minimize overlaps. Operating our own sprayer allows prompt response to any crop disease and pest issues. All 3 sprayer operators are Grow-safe certified and have Approved Handler certificates.
Fertiliser & Manures
Extensive soil testing is used to manage the fertility of the soil. Spreading of high analysis fertilizers is done with Bogballe Spreader with RTK gps for precision application. Super and lime are applied using Spreadmark certified spreaders. Extensive fertilizer planning is done with our fertilizer agronomist to match crop nutrient requirements to application thus preserving the environment from surplus nutrients leaching into groundwater. Organic manures are also used strategically to maintain soil structure and fertility.
Pollination
Insect Pollination is necessary for many of the specialty seed crops grown at Scottville. Beehives are well supported and many hives are brought in to complete pollination and maximize seed yields.
Good Stewards of the Land
Being responsible for stable and sustainable returns for our landlords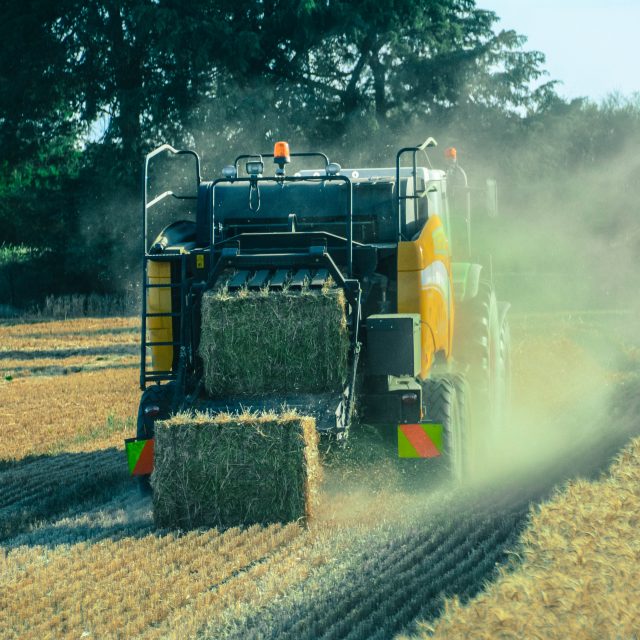 Straw
Ryegrass, barley and wheat straw is baled after harvest and available for sale as a feed supplement. Pea straw is baled and sold as a garden compost.
Hay and Baleage
High quality baleage and hay is produced annually and is available for sale. This includes medium and large squares of lucerne, grass and clover.
Seed
Non proprietary pasture seeds are grown in small quantities each year and are available for purchase. These include Annual, Italian and Perennial ryegrass, White and Red clover.